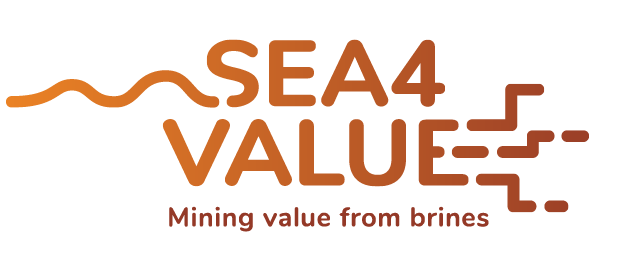 Sea4value brings together 15 partners from 7 European countries that are working on developing and upscaling technologies to sustainable mine raw materials from seawater brines.
The main focus will be on separating, concentrating and crystallising nine non-energy and non-agriculture metals and minerals. Afterwards, the processes and technologies will be validated in real-life desalination plants in two different oceanic settings: Mediterranean (Denia, Spain) and Atlantic (Fonsalia, Canary Islands).
Sea4value will create new business opportunities for seawater desalination plants operators while simultaneously minimizing the environmental footprint of desalination plants. Additionally, this will establish a new local source for valuable raw materials, helping the European industry to shift towards a circular economy and lowering the EU's dependence on imports.